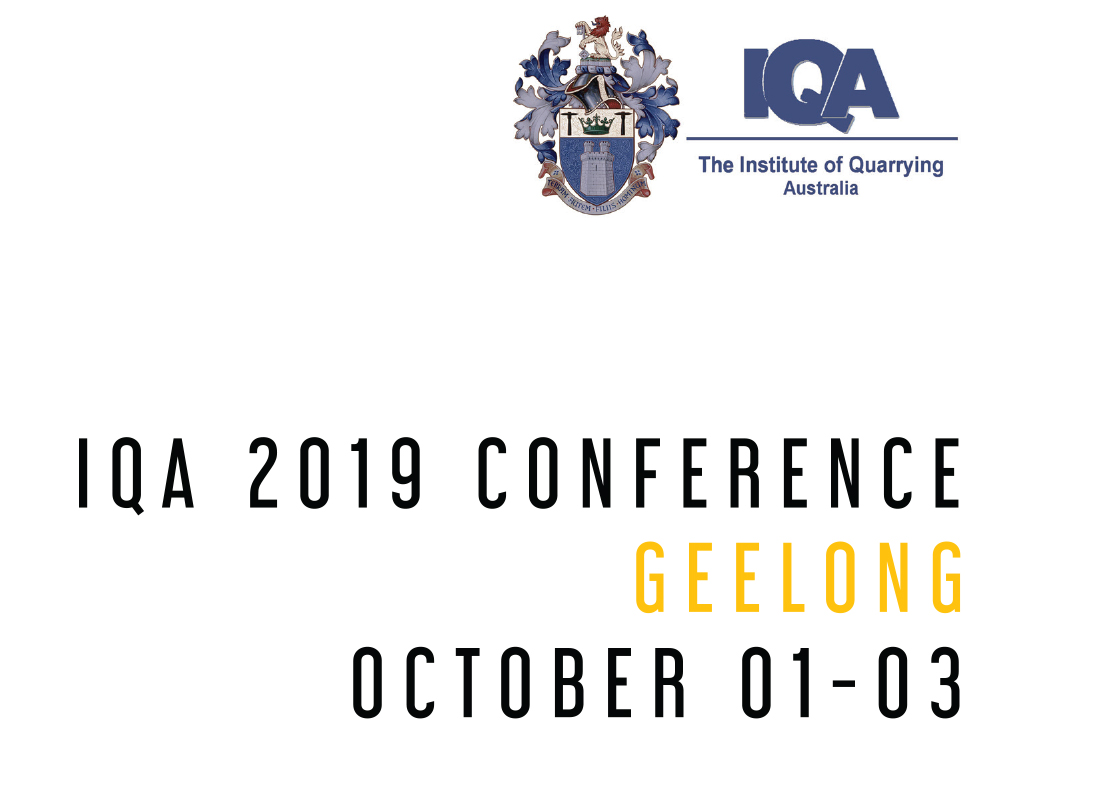 IQA 2019 Conference
01 – 03 October – Geelong Victoria
The IQA 2019 Conference in Geelong, Australia will support and invigorate the IQA's Vision of Educating and Connecting Our Extractive Industry.
A three day conference program delivering a comprehensive program that will cover subjects such as maximizing limited natural resources through technology, utilising the benefits of effectively managing diversity in the workplace, emerging fixed and mobile plant technology, environmental and economic trends affecting the national Quarry Industry and more.
A relaxed, fun and enjoyable social program providing wonderful networking opportunities for all conference delegates, exhibitors, sponsors & partners.
We very much look forward to an outstanding 61st IQA National Conference in Geelong October 2019.
Meet us at stands 35 & 36 !
GMHBA STADIUM
10 KILGOUR STREET
SOUTH GEELONG VIC 3220
GMHBA STADIUM
GMHBA STADIUM
IQA 2019 Conference

Melbourne Convention & Exhibition Centre
23-24 October 2019
ICC Sydney –  14 Darling Dr, Sydney NSW 2000
Waste Expo Australia is the largest and most comprehensive free-to-attend conference and exhibition for the waste management, resource recovery and wastewater treatment sectors in Australia.
Featuring over 80 suppliers, 3 conferences stage that showcase over 30 hours of free to attend content.
Waste Expo Australia is the ultimate platform to source new products, hear from industry leading experts and network with your peers.
Waste Expo Australia will focus on five targeted areas including collections, resource recovery, landfill & transfer stations, waste to energy and wastewater and will showcase the 'future of waste and recycling' in Australia.
Meet us at Booth D130
We look forward to meeting you there.
Melbourne Convention & Exhibition Centre
Melbourne Convention & Exhibition Centre

Australasian Waste & Recycling Expo
ICC Sydney, Darling Harbour
The Australasian Waste and Recycling Expo is in its 10th edition.
AWRE is a two-day collaboration showcasing the present and future of waste disposal and recovery and has become the most respected showcase of efficient, profitable and sustainable waste and recycling solutions on the Australian exhibition calendar.
We hope to see you at the 10th edition of AWRE 2019.
Meet us at Stand – B49
ICC Sydney
14 Darling Dr, Sydney NSW 2000